Asset management in Slovenia with C1 CMS
Check out another great website built on C1 CMS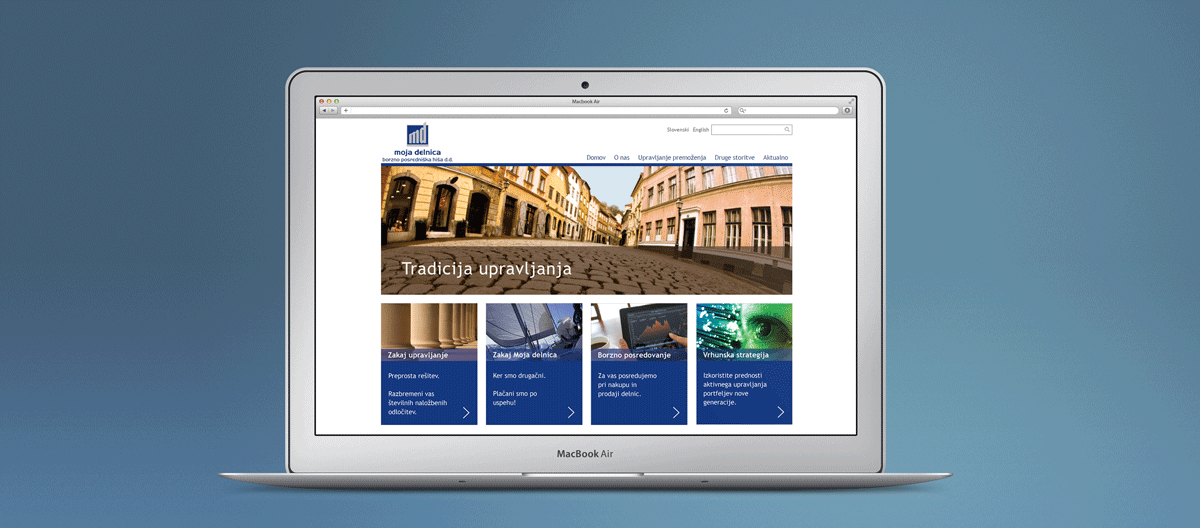 "Moja Delnica" is one of the leading brokerage houses in Slovenia in the field of asset management, founded in 1995, and a member of the Ljubljana Stock Exchange.
The company achieves its goals by investing in effective information technology development as a way to create above average results and favorable rate between fixed and variable costs which enable high company profit.
"Moja Delnica" offers their customers a range of other financial services, such as tax optimization and investment advice.
Their website: moja-delnica.si/en
Want to get
featured

?

Get featured here for fame and glory!    SUBMIT NOW