Gengu promotes Chinese windmillls
A responsive business website built on C1 CMS 4.2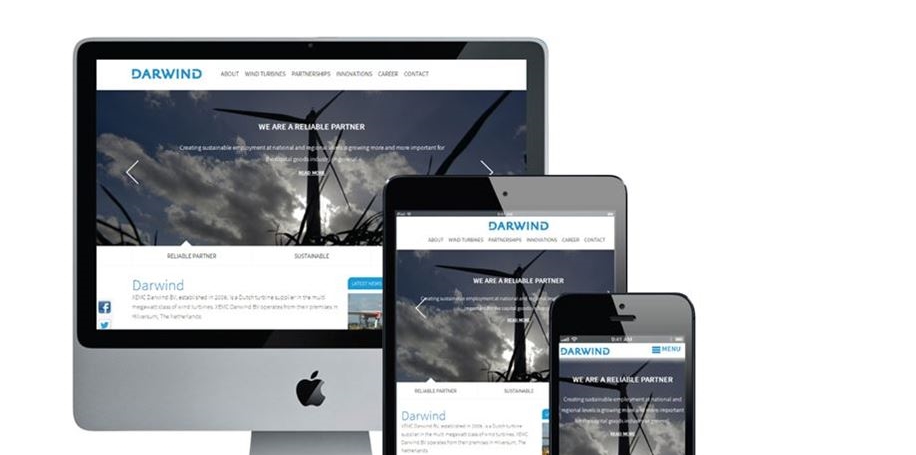 The web agency "Gengu" from Netherlands carried out a number of successful projects using C1 CMS this month. Gengu based in the Netherlands, specializes in development of an online strategy, internet, intranet, web applications, mobile applications and community sites for marketers, communication specialists, IT managers and online professionals.
"We are appreciated in the market for things that are obvious to us: we are efficient, we use extensive testing, we deliver on time and go for long term relationships, - comment at Gengu. - Projects success is determined by a harmonious blend of design, technology and communication. Using C1 CMS fits well within our criteria."
Their most recent work includes developing websites for such companies as Woonstad Rotterdam, Darwind and IMd Consulting Engineers.
Website: darwind.nl