Norwegian law firm on C1 CMS
Responsive website on C1 CMS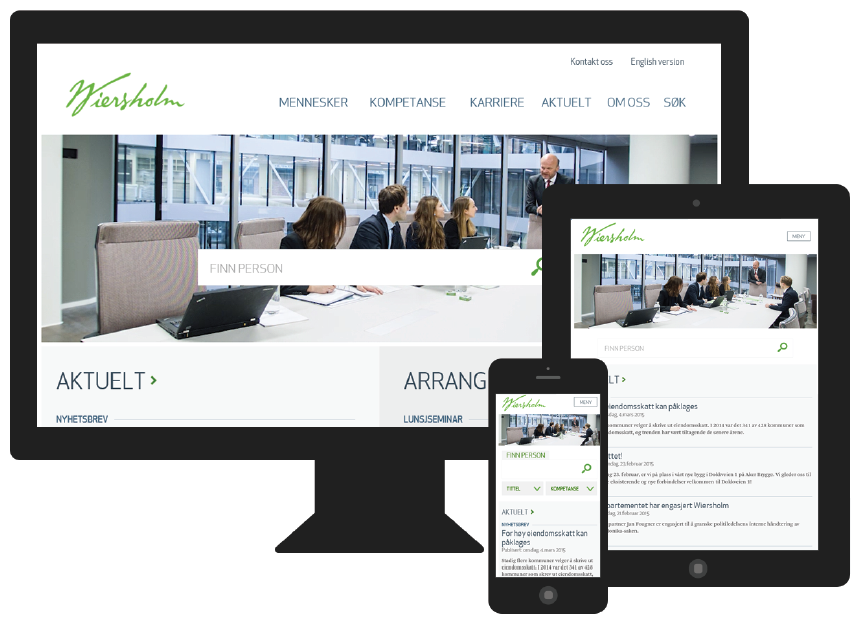 In cooperation with Netlife and EVRY, Wiersholm developed a concept focusing on user experience and a responsive website. 
EVRY has assisted with technical implementation and counseling around functionality. The new website aims to increase recruitment of qualified lawyers, increase participation in events
and strengthen Wiersholm's reputation.
Wiersholm is one of Norway's biggest law firms with 150 lawyers and 50 other employees. Wiersholm offers legal advice in strategic processes. Wiersholm wanted a new website with focus on user experience and good scalable web pages, available for all mobile platforms.
Wiersholm expresses that they are very satisfied
with the solution and that C1 CMS makes it easy to maintain their information.
Their website: www.wiersholm.no
Want to get
certified

?

Get your C1 CMS certificate    Click here