Need help building your next solution?
Reach out to one of our partners


Databasework ApS

DatabaseWork offers flexible software development services & Design
DatabaseWork ApS gives solid and no-nonsence IT development and services, we take take ownership for our tasks and proactively delivers results in due time.
We provide Turnkey solutions, inhouse Digital Designer, Developers, Test, Services and Hosting if needed. 
No screen shots uploaded yet.
Visit the reference page to see some other cool websites made with C1 CMS.

Contact Information
Company website:

Office location:

2690 Karlslunde

2690 Karlslunde

Sjælland, Denmark

Phone: +45 3696 7557

Turevägen 6

36060 Vissefjärda

Kalmar Län, Sweden

Phone: +46 (0) 7679 72592

Other locations:
Contact Person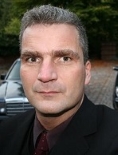 Hans Hvidbjerg Hansen
CEO