Need help building your next solution?
Reach out to one of our partners


SMEDIA GROUP

Boutique Digital Agency focused on consulting, analysis, management, development and maintenance of technological and creative projects. Through the years we have focused on creating a strong synergy between technological and creative worlds resulting in solutions with exceptional experiences to users, providing innovation and quality in every project, and making each project become a success story.

Technology projects are grouped in Web & Mobile Apps, Social Media Marketing solutions, eCommerce, eBusiness, eLearning and corporate presence as Websites and Intranets, where is required a world-class solutions with the versatility of having powerful but simple tools such as Composite C1, a CMS OpenSource platform based on the latest Microsoft technologies.

Creative projects have a broad spectrum of services which include UI/UX Design, Usability, Branding, Identity, Multimedia Motion and Digital Signage .

Smedia is a professional and dynamic company, with a horizontal insertion in different markets and industries, with over 14 years of experience, headquartered in Argentina, with operations in the Hispanic region in countries such as Brazil, Chile, Colombia, Costa Rica, Ecuador, Mexico, Peru, Spain and Uruguay, and internationally in countries such as United States, Canada, Mauritius Island, England, Germany, Switzerland, France, the Netherlands, among others.
No screen shots uploaded yet.
Visit the reference page to see some other cool websites made with C1 CMS.

Contact Information
Company website:

Office location:

Gral. O'Higgins 2328, Loft 4

LOFT 4

C1428AGL CAPITAL FEDERAL

BUENOS AIRES, Argentina

Phone: +54 (11) 5252-8484
Contact Person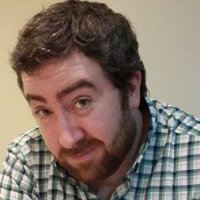 ANDRES WATSON
Business Development & IT Specialist