The Swedish
Wonder Woman
Few C1 CMS developers have accomplished as much or worked as fast as Emelie Mikaelsson from the Swedish agency Invinn.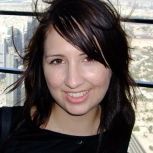 Emelie was one of the first developers to become a certified C1 CMS developer completing a flawless exam. Just recently she single-handedly completed a Swedish translation of the entire C1 CMS Console.

»I really wanted to help because I think that C1 CMS is an excellent tool with a lot of development possibilities and I like the idea of many different people contributing to make one great product. Also I enjoy working with texts and translations from time to time. It is a nice break from my normal coding tasks«, said Emelie.
Started with their own website
The Swedish developer learned about C1 CMS when her agency started looking for a new CMS to rebuild their own website.

»We were looking for a new .net based CMS tool for reconstruction of our own website and found that C1 CMS had all the important features we required«.

Emelie especially loves that C1 CMS is so stable and that she can create new functions.
»I love that C1 CMS is very stable and that it's so easy to create new functionality when needed. And of course that it's open source« .

Better support for multiple languages
Keeping with her lingual talents, Emelie is hoping that Orckestra will make even better support for multiple languages in future versions of C1 CMS.

»At the moment I'm working with sites that have multiple languages and one thing I really miss is being able to activate localization on specific DataFields and Entries as opposed to entire DataTypes to avoid having to translate all fields on every data item for each language, such as a phone number«.
You can read more about Emelie and Invinn on the agency's website or connect with Emelie on LinkedIN.